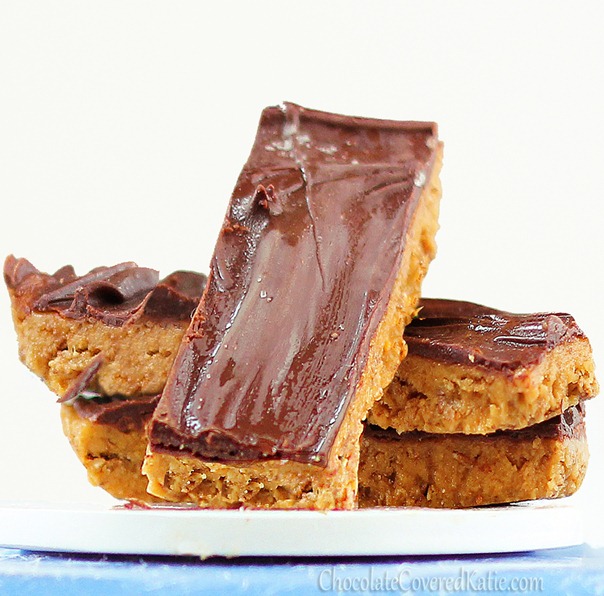 Sometimes we need just a little bit of something sweet and crunchy. This SEW satisfied that craving without the chocolate topping! Go for it - you deserve it!
"Better"finger Bars
original recipe
1/4 cup agave

1 cup peanut butter, crunchy
1 1/2 - 2 cups rice krispies (the only cereal on hand!) bran flakes, corn flakes
optional topping: 2/3 cup chocolate chips or 1/4 cup virgin coconut oil mixed with 1/4 cup cocoa powder and vanilla stevia drops or liquid sweetener to taste
Combine first three ingredients in a small saucepan, and bring to a boil on medium heat. Boil about a minute, stirring constantly, then remove from heat. Add the peanut butter, stir until it makes a paste. Add the cereal and stir very well to coat, partially crushing the cereal flakes as you stir. Make sure the flakes are very evenly coated.
Press into an 8×8 pan lined with wax or parchment paper, or greased very well. Freeze until completely hardened. Cut into bars while only somewhat frozen, or thaw the block a little before cutting.
Optional chocolate topping: cover before or after cutting bars.
Melt the chocolate chips over low heat, stirring constantly until smooth, or mix the coconut oil with the sweetener and cocoa. Then spread over the bars with a spatula and re-freeze to harden.
Makes 12-16 "betterfinger" bars.
And again we gobbled these up before that picture was taken!